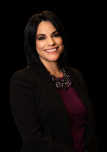 Natalie Lorraine Barrell epitomizes integrity, energy, hard work and creative service in every detail of your real estate transaction. She has great attention to detail and is always on target to resolve any issue.
Natalie enjoys spending her leisure time with her husband and children in the great outdoors. She has a lifelong passion of renaissance art and architecture. Natalie began her real estate career in the mid 1990's in commercial property management. Most noteworthy of her property management success was the management of the Historic Pasadena Medical Building.
Natalie has been trained by Keller Williams, the #1 Training Organization in the World. From the first phone call to close, Natalie will remain in constant contact. Five words you can count on from Natalie Barrell integrity, commitment, passion, communication and advocate.